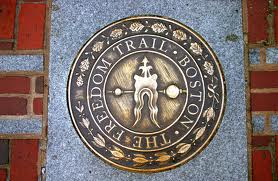 Noon – 4PM at the Granary Burial Ground in Downtown Boston and all along the Freedom Trail
5 PM at Boston Common Bandstand
Zombie Small Pox Children and the Original Occupation of Boston 1775-1776 to be featured on the Radical History Tour of the Freedom Trail
There will be a number of Occupy Boston actions along the Freedom Trail with an overarching theme of a Radical History Tour.
Starting at 12 noon, Occupy Boston's Health Justice Working Group will be talking with visitors in the burial ground about some of the radical revolutionary ideas of colonial times and how they connect to and at times diverge from the radical ideas of the Occupy movement today.
At 5p there will be a People's Assembly (in lieu of a General Assembly) at the Boston Common Bandstand. The People's Assembly will include a speak out and a teach-in on topics that link Revolutionary Times to the Occupy movement today.
Did you know that for 9 months in 1775 and 1776 George Washington was unable to Occupy Boston because of a small pox epidemic? The epidemic was caused by the British, who literally unleashed small pox zombies to infect the American rebel forces and foster desertion. And did you know that it was Onesemus, a slave of Cotton Mather, who taught a skeptical Boston medical community about how to inoculate against small pox ('the distemper')? Colonial medical history is filled with intrigue.
Join Occupy Boston on the Radical History Tour all along the Freedom Trail!